2015 BACCHANAL Cabernet Sauvignon 750ml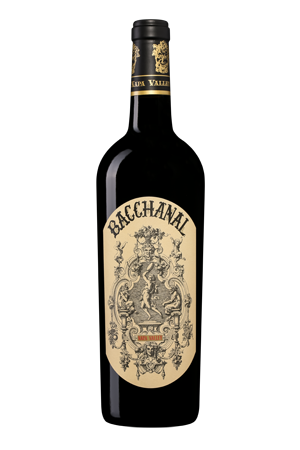 The MMXV BACCHANAL Cabernet Sauvignon is our homage to the Roman God of Wine. Aromas of black plum, cherry, caramel and star anise swirl in the glass while dark chocolate and complex vanilla flavors slide sublimely around a silky mouthfeel.
A Single-Vineyard Estate wine. Exclusively grown, produced and bottles at the Château. Rutherford, Napa Valley. Aged for 19 months in French oak barrels from select artisan cooperages. Winemaker Aaron Pott.