2017 BACCHANAL Cabernet Sauvignon 750ml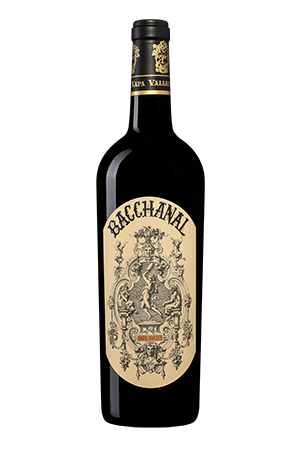 A vibrant Napa Valley Cabernet Sauvignon, brimming with sumptuous fruit and delightful flavors of cherry and plum, the MMXVII BACCHANAL is the ultimate homage to the Roman God of Wine.
Inviting aromas are indicative of ripe stone fruits, as layers of wild forest berries and exotic spices display prominently on the palate. Respectable and balanced tannins show pleasantly, leading onwards to a long and marvelous Bacchanalian finish. Whilst ready for immediate enjoyment, this wine will age impeccably over time.
A Single-Vineyard Estate wine. Exclusively produced and bottled at the Chateau. Rutherford, Napa Valley. Aged for 19 months in French oak barrels from select artisan cooperages. Winemaker Aaron Pott.