2021 MARTIN ESTATE ROSÉ MAGNUM Cabernet Sauvignon 1.5L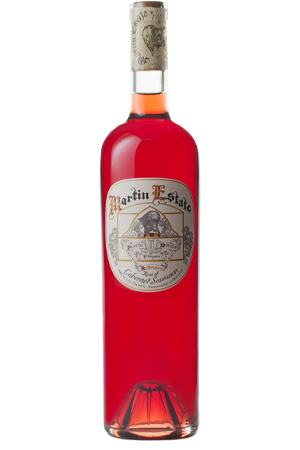 A true rarity amongst its counterparts, this refined and decadent Rosé is exclusively Cabernet Sauvignon from our Rutherford Estate vineyard. An emboldened rouge color hints at the layers of flavor and vibrant aromas. On the nose, wild strawberry, Bing Cherry, and delicate pomegranate linger, leading to bright wild berries and divine melon on the palate. An exquisitely refreshing finish with subtle sweetness and delicate acidity developed from prolonged skin contact during fermentation and extended aging in a French concrete egg destined a fruit-forward stunner for summer sipping and beyond.
A Single-Vineyard Estate wine. Produced and bottled at the Château. Rutherford, Napa Valley. Winemaker Aaron Pott.