2017 SIX BARREL 750ml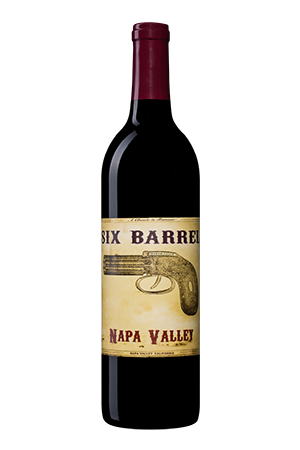 Intriguingly tempting, the 2017 SIX BARREL is full of action, awakening the senses with aromatic notes of ripe cherry, blackberry, cinnamon, and dark chocolate. On the palate, perfect balance is achieved between fruitful harmony and pleasant acidity. Hints of red berries twirl around herbal nuances, creating a pleasingly dense and powerful mouthfeel. Velvety smooth, billowing tannins slide into a long, satisfying finish, highlighted by the essence of cherry, toffee, and cocoa. A textbook Napa Valley Cabernet Sauvignon.
100% Cabernet Sauvignon. Aged for 18 months in 100% French oak barrels. Winemaker Aaron Pott.