2022 MARTIN ESTATE ROSÉ Cabernet Sauvignon 750ml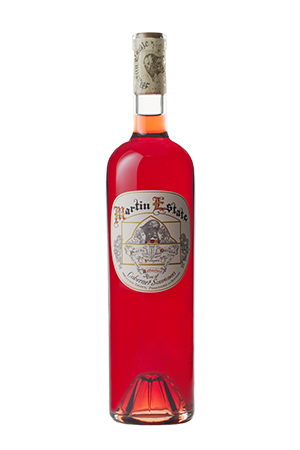 Handcrafted exclusively from Cabernet Sauvignon grapes harvested from our Rutherford Estate vineyard, this Rosé is a refreshing oasis of flavor.
A vibrant rouge hue offers a glimpse into the invigorating layers and bright aromas that await. Revel in the essence of ripe watermelon, luscious strawberry, and zesty blood orange on the nose, leading to a palate bursting with red currant, wild berries, and crisp pear. The exhilarating finish, delicately balanced between natural sweetness and subtle acidity, is a testament to the artful skin contact during fermentation and the meticulous aging in a French concrete egg.
A Single-Vineyard Estate wine. Produced and bottled at the Château. Rutherford, Napa Valley. Winemaker Aaron Pott.